behind the scenes at BASAWA
Basawa Technologies Ltd  is India's leading provider of barcode and mobile computing solutions and have recently launched USA operations.
 Since 1995 we have worked hard to earn a reputation for being dedicated, reliable, and customer-oriented company in India. Now we are working towards earning the same goal in USA. 
We owe our Sucess to You!
Basawa Technologies Ltd   has one  objective: Focus on you, the customer. We work hard to listen carefully and tailor our solutions to meet your needs. 
Our goal is to build a growing relationship with you, and we appreciate the opportunity to serve you.
Unmatched customer service
Customer service isn't the most important thing we do. It's the only thing we do. We will not compromise when it comes to providing you with great service.
Our technical staff has the broadest knowledge of our industry requirements . One of our friendly experts is always available to suggest products or solutions for any situation.
Every phone call and email is responded to promptly, completely and accurately by our customer service team. Whatever your barcoding, mobile computing, or printing need, we will fill your order at the earliest possible .
Our purchasing power means big savings for you. Whatever your project, our team will work hard to deliver a solution that fits your budget.
Data solutions are our expertise.
Why Choose Basawa Technologies Ltd .
Basawa Technologies has been a well known brand in the field of Bar Coding Solutions for about 25 years. Initially we absorbed this technology through direct partnership with global leaders such as Zebra Technologies, Honeywell and Toshiba. Meanwhile, we became prominent for developing India's first barcode printing software product which is still widely used! Later we formed joint ventures with several foreign hardware suppliers to get the best technology to work with our software. 
The Faces Behind our Success
We Couldn't Do It Without Them
Dr. Sandeep Goyal
Managing Director
Pramod Kumar Sharma
Project Manager
Ravi Shankar Prasad
Project Leader
Rahul Rajpoot
Logicstics & Ecommerce Advisor
Vishal Gehlot
Technical Consultant (Hardware)
Rakesh Jaiswal
Sr. Marketing Manager
Excellent software for Khadi Retail showroom with various discounting features as per khadi commission board. Instant invoicing with variable payment options.
Real Time products dispatch software provided by Basawa Technologies Ltd which fulfills our day to day need of issuing products to customers as per details provided SAP Invoice. PDS systems integrated with SAP.
Customer service is our passion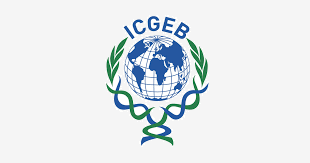 Do you want to grow your business?